September Sale:
I am going to try to have featured items on sale each month.  Hopefully this will be an incentive to try some of the great products that you may have been on the fence with.  To start this off, I am going a little over the top…
This months specials will be:
Le Franc Tireur: Deluxe Pack #1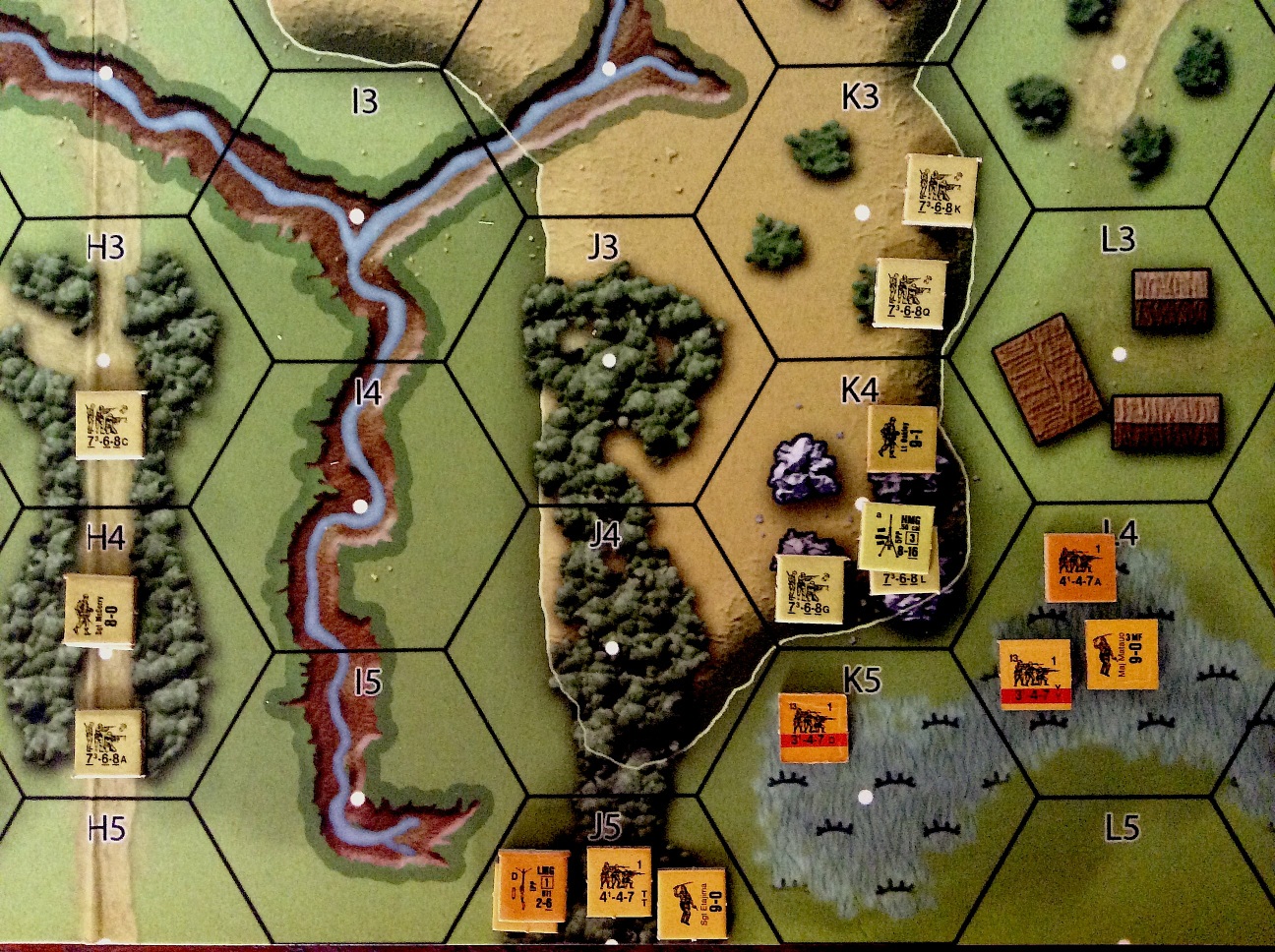 The perfect solution for our aging eyes and shaky hands. Deluxe pack 1,  containing 7 new deluxe boards with 12 scenarios.   $30 off regular price of $85.  Do not forget to pick up Winter Offensive #9 (2018) which includes another 5 Deluxe boards.
Heat of Battle: Operation Merkur: German Air Assault On Crete (Kreta)
We are offering this great game at 25% off.  These will never be printed again so get this epic module portraying the battle at Maleme airfield before it is gone forever.  Fallschirmjagers dropping from the sky onto prepaired commonwealth positions on the island of Crete.  Includes the updated map.  17 scenarios and a linked scenario campaign game.
Bounding Fire Productions:
Although I am not allowed putting any of the BFP items on sale, I will include a free set of Japanese or Chinese Battle Dice with the purchase of Blood and Jungle, the Magnus Opus of all Pacific modules.
Blood and Jungle with Free USMC Dice
Blood and Jungle with Free US Army Dice
Blood and Jungle with Free Japanese Dice
Blood and Jungle with Free Chinese Dice
Blood and Jungle includes the following:
47 Action-Packed Scenarios.
4 full sheets of counters, depicting more units, weapons, vehicles, and planes that are depicted in the scenarios.
The first ever double-wide 16″x22″ geomorphic mapboard. This map represents a large urban area, made up of buildings and huts. (BFP DW-1) This is actually printed in two 8″x22″ sections on heavy card stock.
One 8″x22″ geomorphic mapboard, printed on heavy card stock, depicting a port village on a river. (BFP G)
Huge magazine with articles on tactics, histories, units, countries, tank hunters, etc.
Rules pages describing new terrain counters, vehicle listings/notes, and special units.
A divider card with new unit capabilities and terrain counter notes.
Armies Of Oblivion Update:
I spoke to Luanne yesterday and she told me that they have most of the components and should start shipping to us in about 6 weeks.  You can still order it here at pre-order price with free shipping.
LFT 14 Update:
I touched base with Xavier and we are still on track for Christmas 2018.  This will include the entire Italian OOB and dozens of scenarios.
The Towers sold out in the first 15 minutes after posting them.  I should have a couple ready to bring to ASLOK and then more before Christmas if everything goes well.
Xavier Vitry, owner of Le Franc Tireur, sporting his new custom Dice Tower.  Notice the 'Division Azul' t-shirt.